Help Feed the Animals and Enrich Your Community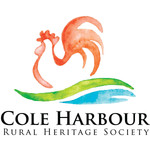 The Cole Harbour Heritage Farm is a community museum dedicated to preserving and interpreting Cole Harbour's agricultural past. We rely heavily on community support and volunteers and are asking for your help to fund the animals on site during the season.
People just like you
People just like you have raised $111,000,000+ for causes they and their friends care about.
Start your own campaign