Help Milo with his vets bills and recuperation
Finished!
Thank you everybody. Our campaign is now over.
×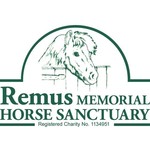 Our new appeal is to help Milo - a tiny little grey falabella pony , who only just comes up to Sue's knee. When he arrived he was so weak that our vet said 'I don't know how he has the strength to hold himself up'.  Milo is emaciated. His teeth ...
More ...