Project Precious Needs YOUR Help to SAVE LIVES!!!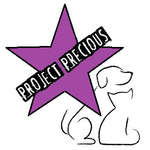 Well, friends. One step forward, two steps back. Our vet bill is currently at $6,700 dollars.

A heartworm positive dog, a dog with mange and skin and ear infections, a wound repair for a puppy, six kittens with ringworm, two with upper respiratory ...