Running the Bristol Half Marathon for Pepis Refuge
Extended time!
Our deadline has passed but you can still help.
×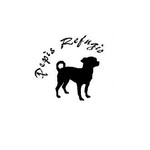 Thank you for reading. In March of this year, I drove back from Pedrera in Spain after adopting a mastin cross puppy called Bear from Pepis Refuge. He was thrown over the wall one night aged only 6 weeks old, and was cold, frightened and blind. ...
More ...