Help raise funds for Pippa's eye operation
Finished!
Thank you everybody. Our campaign is now over.
×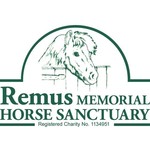 October last year Pippa was awaiting cataract surgery after losing sight in both her eyes.  She successfully underwent surgery on one eye and, after a few months, was able to go back into the paddocks.  She loved her new life and found a ...
More ...