Would You Buy Me A Cup Of Coffee?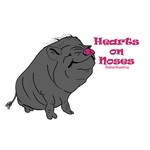 WEE are headng into winter and two more sheds are being built for incoming pigs and gravel trucks will arrive on Monday to begin more trench work for drainage in our piggy paddocks.
If you could buy one cup of coffee it will add up to a lot of ...