We run to help our Heroes: RFYD for BeU foundation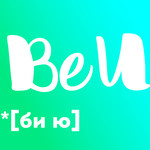 We are RUN FOR YOUR DREAM team and helping to fundraise for BeU charitable foundation. BeU helps people with disabilities to develop their personal potential and to be active with their mind and soul. Please support BeU in their meaningful mission!
Can you spare two minutes to save the world?
OK, two minutes might not be enough for that. But it's plenty of time for you to personalize and share a copy of our campaign.
Together we can do some good for this cause. And it won't cost you a penny—just a few minutes of your time.
Yes, I'll do it!