Delete media item?
Delete this item from the media gallery? It will also be deleted from any related story update.
Set as ?
The campaign video will appear in social media and email.
The campaign cover picture will appear in social media and email.
The will appear at the top of your campaign page and in social media and email.
Delete update
Delete this story update?
Any pictures or videos will remain in the campaign's media gallery.
Post your like
Post your like on Facebook.
I am the lead artist for Unbound: A Library in the Multiverse which I am building with my husband Dave, to take to Burning Man. 
I am a project-based artist, working with photography, collage and printmaking in the San Francisco Bay Area.  I repurpose found materials-- including snapshots left to me by family members, 19th-century photographs excavated from people's attics, as well as microfilm, books and LIFE Magazines discarded by libraries. I am attracted to old data-- information contained in formats no longer relevant, mostly from the 1960s back to the 19th-century.  Collecting, reading, deconstructing and reinterpreting these materials allows me to reassess the past from a new vantage point, gaining better perspective on current events. Mostly, I enjoy the excavation of old materials that show their age, either in the way they have been handled, or in the information they carry.
My work has been shown throughout the US and abroad and is included in collections, including the Library of Congress Print Collection, the Alexandria Library in Egypt, the Sheffield International Artists' Book Prize Collection in England, the Siena Art Institute in Italy and the collection of the City of Palo Alto, California. 
I also have participated on David Best's Temple art crew and have worked on large scale builds in Northern Ireland, the Smithsonian in DC,  in Parkland, Florida, in San Francisco and at Burning Man.  I have also worked with artist Michael Garlington at the Hermitage Museum, Norfolk, Virginia and at Burning Man. I have been part of the Burning Man Photo Documentary Team for three years and consider photography an important part of my creative process. 
I received my Masters, Museum Practice Certificate and Bachelors Degrees at The University of Michigan, Ann Arbor, in the History of Art.  For fifteen years I worked in museums, non-profits and auction houses as a photography specialist. Working with collections of other people's work continues to influence my art process.
Jules's activity
Nothing to show yet.
Jules's campaigns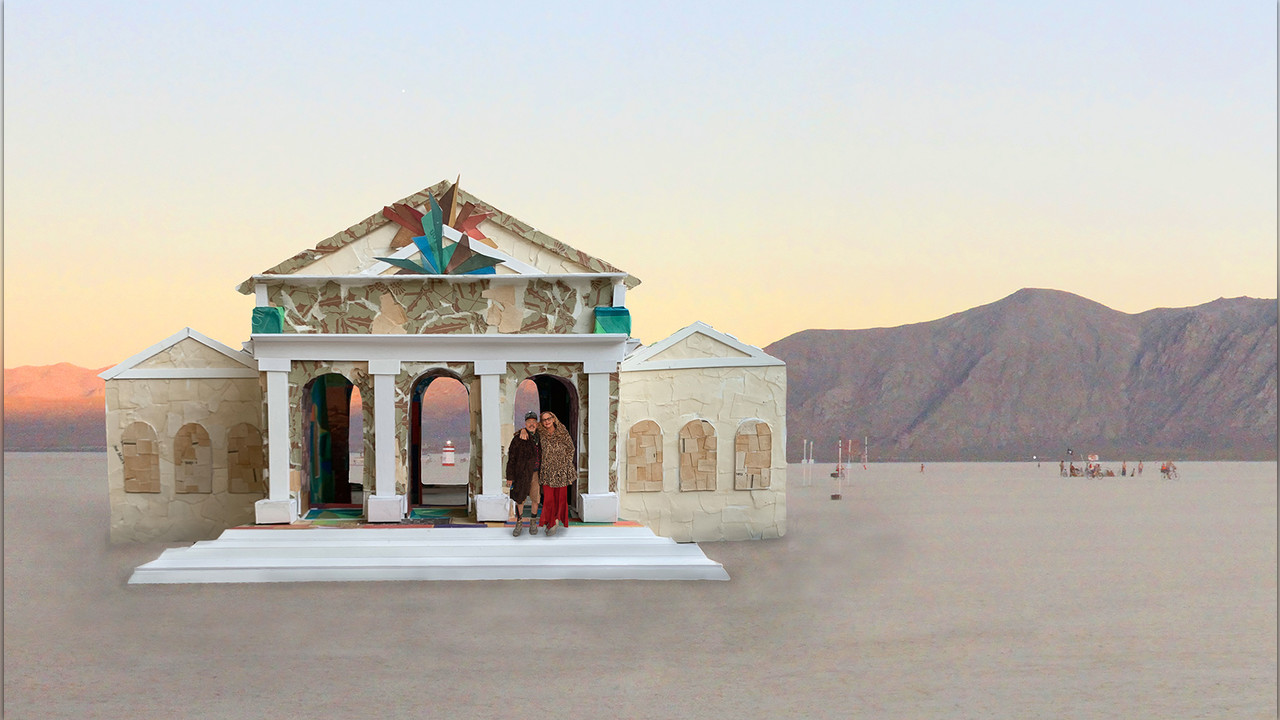 Imagine a Neo-Classical library made of 3000 deconstructed books which reveal the boundless potential of human thought. Emanating from the walls are recordings. Now question how time can change our understanding of what once was precious and fact.
$665
raised of $12k goal
65 Weeks running
Start a campaign like this
Profile privacy settings
Public profiles are indexed by Google and other search engines.

Show the number of campaigns run, contributions received, total raised, and date the organization started with FundRazr.
Show a chronological feed of contributions, campaigns milestones, etc.
Stats and activity can only be shown when the profile is public.
It might take up to 3 minutes until changes appear for visitors.