Delete media item?
Delete this item from the media gallery? It will also be deleted from any related story update.
Set as ?
The campaign video will appear in social media and email.
The campaign cover picture will appear in social media and email.
The will appear at the top of your campaign page and in social media and email.
Reset ?
It won't be used as default in social media and email. The will remain in the media gallery.
It will be removed from the top of your campaign and won't be used as default in social media and email. The will remain in the media gallery.
Delete update
Delete this story update?
Any pictures or videos will remain in the campaign's media gallery.
Humanitarian at heart
Simply put, I am an activist turned humanitarian with a penchant for helping solve world problems whenever and wherever my interests and compassion lead me. I have always shared my skills and knowledge by answering those who were asking and offering to those clearly in need or support. My volunteer path started from the first time I donated blood at seventeen to being a Beaver leader to being an auxiliary RCMP constable to being treasurer of the Women's Business Network plus Council of Canadians to offering professional services through my company pro bono for the local soup kitchen to here where I'm an important part of healing hunger.
Writer with passion
I love to write and especially about those things that enlighten and inspire people to open their minds to new ideas and perspectives that allow for real change for the betterment of humanity. I often encourage others to speak out in bringing about that change rather than sitting at home in bitterness and complaining on social media. I've spent many years in the work force from gas jockey to head waitress to bookkeeper and spent most of my years employed as an office manager and instructional writer. In 2007 I established my business Cool Tech Writing  Design and in this year I shifted gears to start Life Might where I offer relaxation and awareness meditation training to the masses, which is a life skill I learned very well through the many, many challenges in my own life and I know it works. 
African connection
In 2011 at the start of my activist years I met Gaspard Saffagbokoh Ngevao on Facebook who is a human rights advocate living in Bo, Sierra Leone and worked for an NGO called the Agency for Peoples Empowerment (APEM) SL LTD that was created to reduce extreme poverty.  https://apemslltd.info/staff-at-work/f/apem-sl-ltd-executive-director
He would often explain the hardships of the people in receiving charity support and enlightened me on the fact that not all big name charities are the same in passing contributions on to the people themselves. For his Facebook page Friends of Sierra Leone & Liberia I created the cover image pro bono and shared the things I learned through education and activism in Canada that might be useful for him in his part of the world.
In 2021, a mutual friend of ours requested financial help from me to establish an orphanage in Kakama, SL and the first thing I did was contact Gaspard to be my eyes and ears on the project, as well as the budget manager because I trusted him. As it turned out, the village did not need an orphanage per se because orphans are cared for by the entire community, but it did need to clear land for farming and plant crops, so money was made available to support the success of that project.
Then in May of this year, Gaspard approached me with the idea to rehabilitate a plantation of cash crops in Jojoima, SL that was owned by his own extended family and had fallen into disrepair since C-19 began where it had previously been their lifeblood for over a decade. What started as a plantation rehabilitation to help the family quickly became a model for other families to replicate not only in the village but in the entire chiefdom as well as the globe. What I noticed first is their extensive knowledge of green farming and great respect for the earth in using nature itself to fertilize and grow crops. With the help of an agricultural specialist along with the model of food for work to acquire labour and a small financial base this project has already created such a buzz that some villagers will sit on the fence to observe from a distance. Others ask if they can help and the answer is always YES.
My activist years
Beyond insight and intuition guiding my philanthropic path I studied democracy and international human rights and law through in-depth university courses to better educate myself during my busy activist years from 2010-2016 and led a solo non-partisan campaign during the 2015 election. During those years I also wrote many Letters to the Editor to bring awareness and different views on topics that affect everyone in my both my city and my country of which I am very protective with many published by the Nanaimo News Bulletin under these titles: 
Premier overstayed welcome
Patients wait in pain for medical solution
We must stand up to government over HST
Canadians must demand democracy
Policies making people sick
Oil companies running Canada
Pipeline propaganda abuses airwaves
Tar sands, Ebola share similarities
We need to stand up to bullies
City needn't be so prudish
A better society starts with family dynamic
Diane's activity
Nothing to show yet.
Diane's campaigns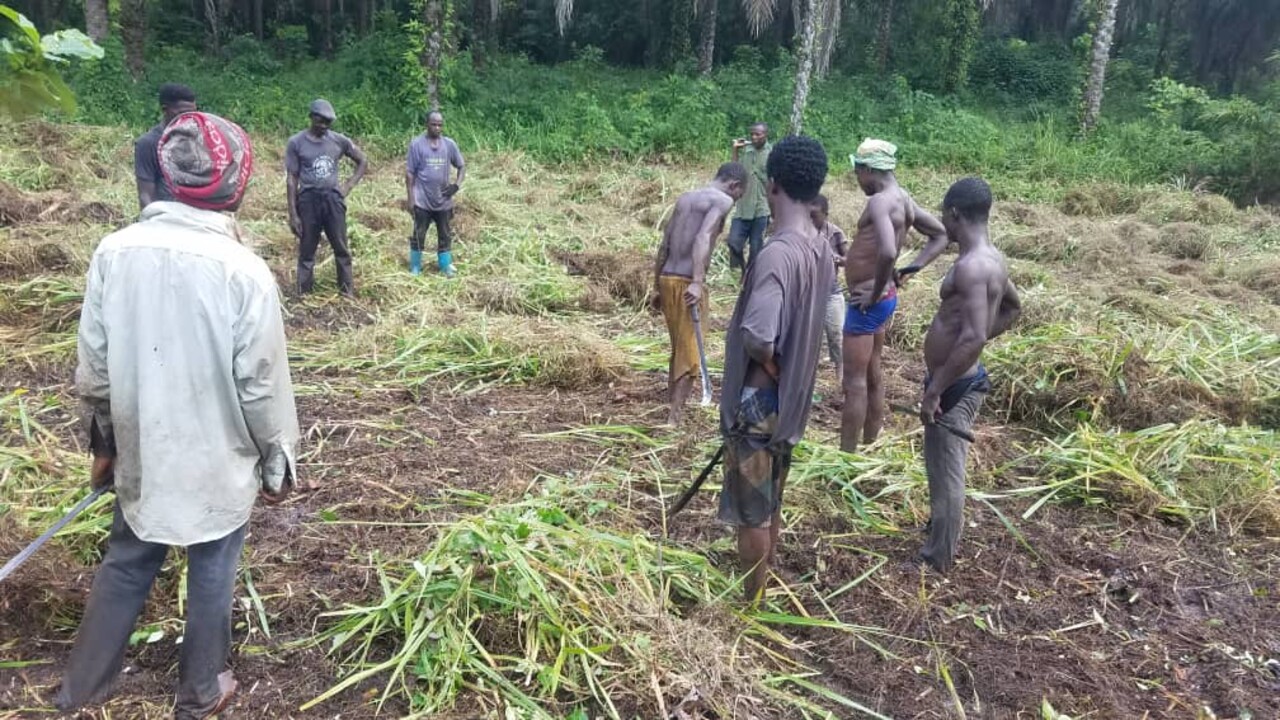 Crops for Jojoima means self-sufficiency for the people. When hunger reared up in this small village one family found a solution to quash it and this campaign is all about acting on that solution, creating a model and reviving an entire community.
$1,089
raised of $1.5k goal
136 Days running
Start a campaign like this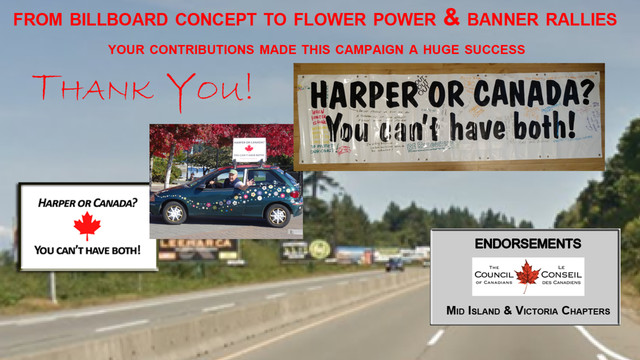 We won! Stephen Harper is no longer Prime Minister of Canada! THANK YOU ALL. Now it's time to rebuild our country and demand a high-quality democracy. From Billboard Concept to Flower Power & Banner Rallies, Harper or Canada?
$1,190
raised of $2.6k goal
Finished October 20, 2015
Start a campaign like this
Profile privacy settings
Public profiles are indexed by Google and other search engines.

Show the number of campaigns run, contributions received, total raised, and date the organization started with FundRazr.
Show a chronological feed of contributions, campaigns milestones, etc.
Stats and activity can only be shown when the profile is public.
It might take up to 3 minutes until changes appear for visitors.