#GivingTuesday for Rhythm Sessions - ONE DAY ONLY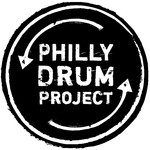 Philly Drum Project needs funding to re-launch our Rhythm Sessions program to reach more students with free community-based drum lessons! These funds allow us to refurbish unwanted drums and staff two centers with qualified drum teachers this spring!
People just like you
People just like you have raised $113,000,000+ for causes they and their friends care about.
Start your own campaign