Heruka Three Jewel Chakra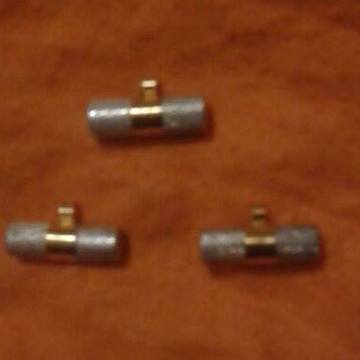 This item has been discontinued by Segyu Gaden Phodrang Monastery.
For the time being we are out of these. There is one remaining that we will do as a raffle in the future, and will try to get more.
We are offering this gift with a very special intention from our heart. We have made the minimum donation very low, especially so those when little financial ability can have an opportunity to get this blessed object and connect to our prayer hall. We would ask for a $5 - $50 donation, according to your abilities. This chakra (Rinchan Namsumgy Sungwa in Tibetan) can be thought of as the king of chakras. It is the most powerful for protection, bliss, and will help those with little resources.These chakras have sacred mantra encased and have been ritually blessed by the monks of Segyu Monastery
Here's the campaign that needs your help
$20,513 raised
261 contributors
6 years running
To assist this precious monastery's mission completing the new prayer hall that will accommodate their growing monastic community as well as help support both young and senior monks.
Delete media item?
Delete this item from the media gallery? It will also be deleted from any related story update.
Set as ?
The campaign video will appear in social media and email.
The campaign cover picture will appear in social media and email.
The will appear at the top of your campaign page and in social media and email.
Delete update
Delete this story update?
Any pictures or videos will remain in the campaign's media gallery.
Post your like
Post your like on Facebook.