BIG DOGS NEED A BIG HEART / DONATE 4 DANES TODAY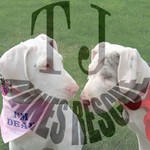 We need your support please, your help equals smiles
Because as little as £5 will add to the miles.
The Great Danes we rescue need transporting with care
And we need a new 'Dane Bus' to help get them there.

You don't need to be small to need help....