Support Healthy Pregnancies
Finished!
Thank you everybody. Our campaign is now over.
×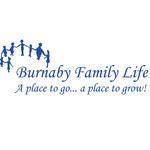 Last year, 58 women were turned away from Burnaby Family Life's Pregnancy Outreach Program because there wasn't enough funding. Please help us make sure that all babies in Burnaby get the healthy start they need ...
More ...