Make Music Vancouver 2014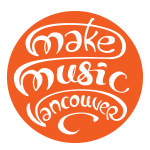 Make Music Vancouver is an entirely free live music event that brings the local community together on June 25th, with the beginning of summer!
However, the event is not without cost; funds raised will help the festival return next year. Thanks!
More ...
People just like you
People just like you have raised $88+ million for causes they and their friends care about.
Start your own campaign