Save a cat's life! Sponsor a barn cat!!
Finished!
Thank you everybody. Our campaign is now over.
×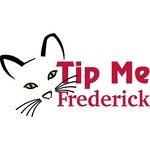 Did you know that cats are the number one most euthanized animal in shelters? Every day, cats that are healthy but have some issues that make them unsuitable house cats are euthanized in shelters!   Tip Me Frederick's Barn Cat Adoption Program ...
More ...