Help Save an Iranian LGBT Refugee's Life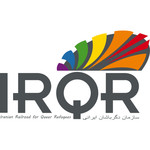 In Iran homosexuality is punishable by death. Every year hundreds of Iranian LGBTs flee in search of freedom. By donating to the IRQR you can help save an Iranian LGBT refugee's life.
More
People just like you
People just like you have raised $103,000,000+ for causes they and their friends care about.
Start your own campaign