Get us to Nashville in 1 month!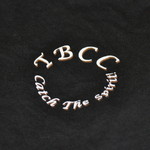 TBCC Chamber Choir Needs YOUR Help to Get to Nashville in 1 Month! We are the Chamber Choir of the Toronto Beaches Children's Chorus. The choir has been selected as one of 4 choirs to attend the prestigious Crossroads Children's Chorus ...
More ...
People just like you
People just like you have raised $88+ million for causes they and their friends care about.
Start your own campaign