Help the Galgos - 112 Carlota Galgos needs a Van
Finished!
Thank you everybody. Our campaign is now over.
×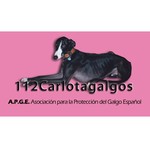 112 Carlota Galgos based in Malaga, Spain is dedicated to every Spanish galgo who is being tortured as you read this and awaiting the kind hand of courage to come and rescue them.  Charlotte founded 112 Carlota Galgos in 2006 ...
More ...