Help Levi in His Fight against Liver Disease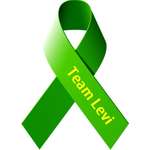 Levi was born (January 16, 2012) with Billary Atresia (liver dIsease), which is a rare liver disorder that only affects about 1 in 15,000 babies and ultimately leads to liver transplant.

Thanks for your support. Any donation is greatly appreciated ...
More ...