Help Save Huck Urgent List Animal ID 14-1310
Extended time!
Our deadline has passed but you can still help.
×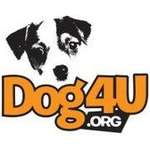 Huck is a 1.5 year old male on the Urgent List at Chesterfield Animal Services who was brought to the shelter by animal control as a stray with his brother Fynn. They are out of time as they came in July29th, many shelters wouldn't have given ...
More ...