Help Mischa Oak get elected in Vancouver
Finished!
Thank you everybody. Our campaign is now over.
×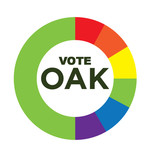 Hi friends, I'm running in the November 15th Vancouver election to be a School Trustee. The campaign so far has been incredible, lots of great feedback, tons of press and I'm loving getting the chance to meet so many people in Vancouver. The reason ...
More ...