Miss Ellie's CT scan and a new wheelchair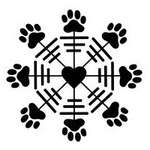 Miss Ellie is in need of a CT Scan to discover if she is a candidate for a surgery that will hopefully save her life. She also needs a wheelchair that is as sturdy as she.

Miss Ellie was found as a puppy Christmas 2012 in a dumpster in San Diego, ...