Tigger - 4 weeks old and Slated for Euthanasia
Extended time!
Our deadline has passed but you can still help.
×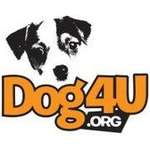 Tigger is a 4 week old puppy that was slated for euthanasia on Thursday August 21 along with his two brothers and his 2 year old mother at Walter Crowe Animal Shelter. The only reason for this was a simple matter of space at the ...
More ...