Help Reunion Rescue buy a van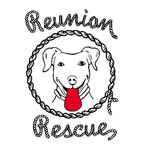 We are the world's only raw feeding holistic no-kill pit bull refuge. We have saved hundreds and hundreds of dogs from terrible and death row situations who are enjoying happy lives as canine good citizens in their families today.

We need a van to ...