Rise Again: A Hurricane Can't Hold Us Down
Extended time!
Our deadline has passed but you can still help.
×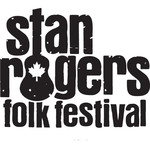 The 2014 Stan Rogers Folk Festival was cancelled at the last minute, faced with a forecasted hurricane. Weather experts predict the hurricane will bring 100km winds and terrential rains to Nova Scotia. The staff, board of directors and volunteer ...
More ...