Helping Chattooga Kitties get to rescue
Extended time!
Our deadline has passed but you can still help.
×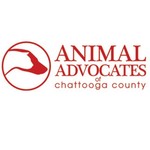 Chattooga County Animal Control is a small rural shelter -in Summerville, GA -  We are a kill facility and are over run with kitens like every other shelter in the country.   We have almost zero adoptions on kittens. Animal Advocates of ...
More ...