$1.00 Provides Hope For A Homeless Child
Extended time!
Our deadline has passed but you can still help.
×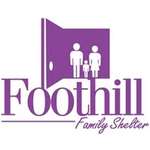 Did you know Foothill Family Shelter serves over 350 homeless and low-income families each month? At any given time, we have over children living in our shelter, otherwise on the streets, in motels and staying in unsafe conditions. By donating ...
More ...