Bennett: Hit by a vehicle and left for dead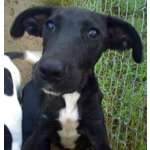 On Dec 18, Bennett was struck by a car in Soperton, Ga. While he laid in the road, a number of motorist just passed him by, not even stopping to see if this little fellow was alive or dead.
One woman, however, went to great lengths to get him out of ...