Please Help Give the Gift of Love to the Galax 6
Extended time!
Our deadline has passed but you can still help.
×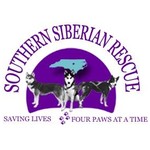 On August 20, 2014, Southern Siberian Rescue pulled 6 Siberian Huskies out of Galax Animal Shelter in Galax, VA. They were part of 30 plus Siberians that were surrendered by their owner in lieu of prosecution due to neglect. They were living in ...
More ...