Help Raise Funds for Lucy's Operation to Save Leg
Extended time!
Our deadline has passed but you can still help.
×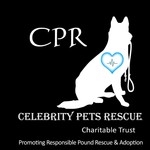 Introducing Lucy. Lucy is very lucky to even be alive. She was wandering the streets late at night when she was hit by a car travelling at 80 km/hr. Lucy was lucky enough to be taken to Balcatta Emergency by the people who had hit her. As a ...
More ...