SoCo Rescue's Jan. adoption event.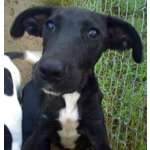 SoCo Rescue will be taking another group of dogs up north for a 4 day adoption event at the end of Jan. So far, in 4 trips, SoCo has found homes for 21 dogs that were not getting any notice locally.
Each trip cost SoCo Rescue approximately $1,200, ...