Saving Isla, the sweetest street cat ever
Extended time!
Our deadline has passed but you can still help.
×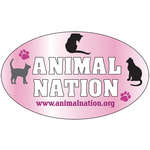 Well today (9/2/14) Isla took an unexpected and upsetting turn. She began wheezing off and on and had run a fever. Another set of xrays (her third) was done and again we found no conclusive mass in her abdomen. She finished 1 course of ...
More ...