SoCo Rescue's June adoption Event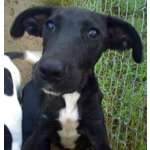 Each month, Southern Comfort Animal Rescue takes a group of dogs to New Jersey for it's annual adoption event. Our next planned event is scheduled for June 27-30.

In the last two months alone, SoCo Rescue has seen 26 dogs and puppies adopted at ...