Will you help Trapper & Jazmin?
Extended time!
Our deadline has passed but you can still help.
×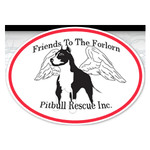 Trapper & Jazmin: Getting Healthy to find Forever Homes The Forlorn Family gained two new members this weekend: Trapper & Jazmin. They are both scared dogs in need of a little TLC but, with time and love, they will heal and find the perfect ...
More ...