Healing the Hearts & Minds of the Fatherless
Extended time!
Our deadline has passed but you can still help.
×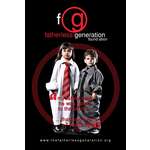 Over 24 Million individuals in the United States who have grown up fatherless attaching a copious of negative stigmas to life's journey; 75% of African American Households & 40% of Households overall are fatherless. THE FATHERLESS GENERATION ...
More ...