Help Camp Dreamcatcher & HIV/AIDS-affected youth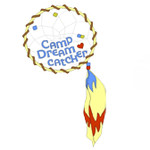 My first experience with Camp Dreamcatcher came the summer before my last year of high school. Dreary weather plagued the week as I led a group of 7 year olds in my cabin. Amidst the rain, my group and I bounced back and forth between the swimming pool...
More
People just like you
People just like you have raised $100+ million for causes they and their friends care about.
Start your own campaign