Sophie's Sponsored DREADLOCK CUT for BOOK-CYCLE
Finished!
Thank you everybody. Our campaign is now over.
×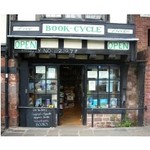 Help me to help book-cycle.org raise the funds to send a shipping container of books to children in developing countries. Hi! Those of you who know me will know how much my 3ft long dreadlocks mean to me and after 25 years of having them, how scary it is
More ...