LAPS Kitty Castle First Step
Finished!
Thank you everybody. Our campaign is now over.
×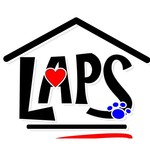 For the 60th year in a row, Laredo Animal Protective Society has provided numerous Unwanted Pets a Second Chance at life. Our Donors make it possible for us to provide shelter and medical care to homeless pets while working to find them ...
More ...