Berkeley the Corgi needs help!
Finished!
Thank you everybody. Our campaign is now over.
×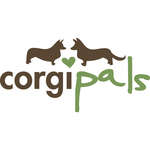 October 20, 2014 Pals, this is the story of Berkeley, the SUPER cute 5 year old Pembroke boy who hasn't been feeling very well lately. Seriously, how cute is he? Here is Berkeley's story in the words of Corgi Dad Mark: "We have a 5 year old ...
More ...