Stop California's Next Plant Invasion
Finished!
Thank you everybody. Our campaign is now over.
×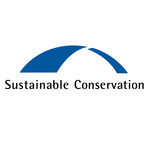 What if you could protect more of what you love about California - its breathtaking landscapes, habitat and wildlife - today? You can! Support our effort to prevent an emerging invasive plant, Mexican feathergrass, from invading California's wild lands.
More ...