Claim Cool Aussie Pet Mobile Perks Now! 5% to SPCA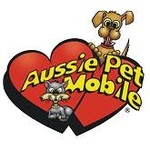 Aussie Pet Mobile keeps pets clean 'n' cute by offering a convenient, affordable, reliable, and efficient "We-Come-To-You" pet grooming service to maintain and achieve your pets' best wellbeing.
*5% of all perks purchased benefits the SPCA.
More ...
People just like you
People just like you have raised $88+ million for causes they and their friends care about.
Start your own campaign