Thanksgiving Turkey Drive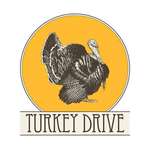 For 1 in 6 people in America, hunger is a reality.

Join us as we provide Thanksgiving Dinners to families in need this holiday season. $20 provides a complete dinner. Be a part in making a difference in the Yakima Valley - it starts with your $20 ...