The Empty Bowl Fund Special Request: Byrd Family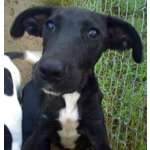 Normally The Empty Bowl Fund helps a number of needy families who are experiencing difficulty in providing food for their pets. But this particular posting is an effort to help a particular family.

Some of you may recall Mark Byrd's story. On May ...