Help Maxwell and Winston get their Surgery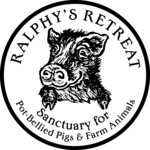 Maxwell and Winston are male pot belly pigs. They were both found (on two separate occasions) running loose in Woodstock, Ontario. The boys found their way to animal control and then to us.

The boys are both boars and need to be neutered.