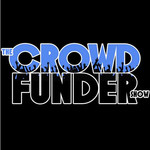 Be a Star for the FOXY LADY ROCKS THE SKY. The premiere of Nereida's new exhibit will show society that art shows can be as amped as rock concerts, and that visual artists should get some rock star treatment too.
See the whole story
Claim these great perks with your contribution.
People just like you
People just like you have raised $77+ million for causes they and their friends care about.
Start your own campaign