Kenny, A Paralyzed Doberman Needs Your Help!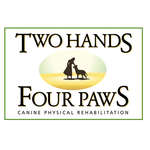 Organization campaign Keep it all
In April of 2013, the founder of the rescue discovered Kenny paralyzed for reasons that are still not understood. He was an owner surrender at 2 years old because he "wasn't aggressive" enough. His owner felt that he hadn't defended himself from an ... See the whole story
Finished!
Thank you everybody. Our campaign is now over.
×
$6,815
57% raised of $12k goal