Kenny, A Paralyzed Doberman Needs Your Help!
Finished!
Thank you everybody. Our campaign is now over.
×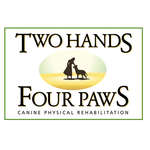 In April of 2013, the founder of the rescue discovered Kenny paralyzed for reasons that are still not understood. He was an owner surrender at 2 years old because he "wasn't aggressive" enough. His owner felt that he hadn't defended himself from an ...
More ...