Holiday Dollar Matching Fundraiser
Extended time!
Our deadline has passed but you can still help.
×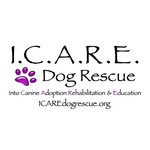 This holiday season, HOM | Sotheby's International Realty has graciously offered to match all donations to I.C.A.R.E. Dog Rescue dollar for dollar up to $2,000! This money will go directly towards covering the medical and rehabilitation expenses for all o
More ...