HELP Neuter 20 dogs to make them less nuts!
Extended time!
Our deadline has passed but you can still help.
×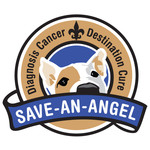 In the October and November so far Save-An-Angel spayed and neutered 13 dogs and we still have 7 that need to be altered. 20 dogs total. All of the dogs are strays so they need full vetting spay/neuter, micro-chip & vaccinations.  There are ...
More ...