Lev Leytzan's Israel Chanukah Mission 2014
Extended time!
Our deadline has passed but you can still help.
×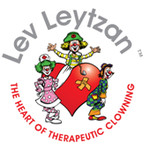 Dear Family and Friends, I am asking for your support as I engage in a very unique chesed mission bringing joy, laughter and presents to children with serious medical issues or suffer in poverty in Eretz Yisrael during Chanukah. Over the last ...
More ...