Help Save Bryan Aka Buddy Urgent Surrendered Twice
Extended time!
Our deadline has passed but you can still help.
×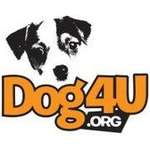 Bryan aka Buddy, is a 6 month old Border Collie mix on the Urgent List at Chesterfield Animal Services. According to the shelter manager, Bryan was a puppy out of a litter that came in to the shelter. Bryan got adopted by a family but then he ...
More ...